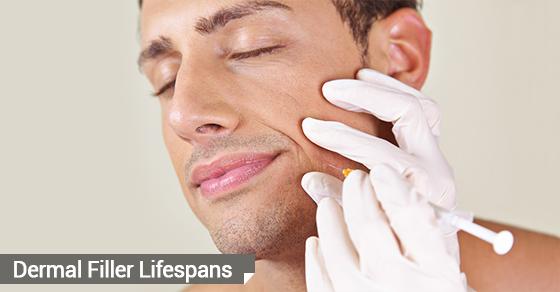 How Long Do Dermal Fillers Last?
Dermal fillers are a commonly used injection that helps to smooth out wrinkles and other imperfections in the face and other areas of the body. They have many wonderful benefits and very few side effects. Many men and women are using dermal fillers more frequently as they get older, and the injections are becoming rapidly more popular.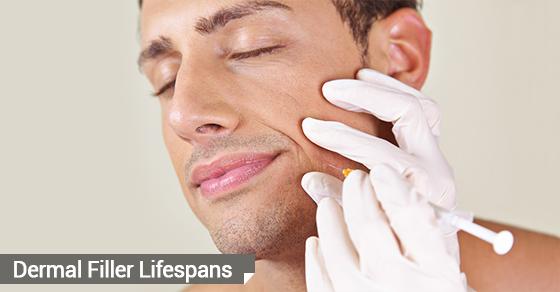 Dermal fillers 'fill' wrinkles in the face or hands, and restore volume to sunken areas of the face like cheeks or along the jawline. They're often used to fill the following:
Wrinkles
Muscle Relaxation
Nasolabial Folds
Melomental Folds
Lines above the Upper Lip
Volume Restoration in the Cheeks
Under the Eyes
Frown Lines
Considering that injections can help enhance your overall appearance, making you look and feel more confident and youthful, people have started using these fillers at the first sign of aging. It is outpatient and hardly takes any time out of your day. With the minimal side effects, you can return right back to your normal daily activities after you have had dermal fillers injected.
While there is some minor aftercare, it simply includes avoiding sunlight and properly caring for your skin. The aftercare is nothing that shouldn't already be practiced throughout our normal daily routines.
The length of time before you need your next set of dermal filler injections is determined by many things. This includes how well you try to maintain the health of your skin, as well as how your body reacts to the injections. It is hard to say just how long fillers last considering they diminish slowly, but nevertheless, a skilled physician will have their own personal suggestion as to when they feel you should schedule your next appointment.
Typically, dermal fillers last anywhere where from six months to a whole year. It all depends on the dermal filler used and how well it was administered. Of course, as stated above, it also depends on how well you care for your skin and health. If you feel that the appearance of your fillers is beginning to fade and wrinkles and fine lines are once again creeping, make an appointment with your specialist. They will examine the area and determine whether more dermal filler is necessary. If not, they will at least tell you when the next appointment should be made.
With all of the different dermal fillers now available, the length of time that the fillers do their job and enhance your appearance will also depend on the filler used. Ever Young Med is happy to discuss which fillers we use and how long the results are expected for that specific filler. Contact us today to clarify any questions you may have!