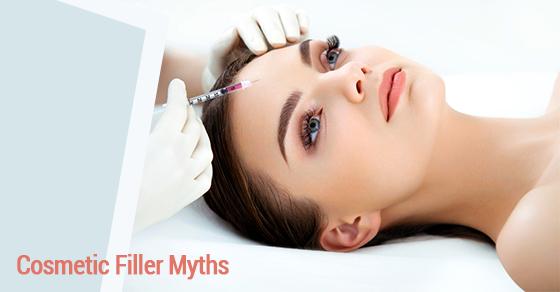 Myths about Cosmetic Fillers
Seeing how widely used cosmetic fillers are becoming, it's beneficial to know how they work and how they can help enhance your appearance if you're wanting to rejuvenate your face.

The expert and helpful staff at Ever Young Med will be capable of providing you with as much information as necessary to help you feel comfortable about the fillers you seek to have injected. Even if you're unable to book an appointment with a cosmetic processional, you will more than likely reach to the Internet for further information.
If you're participating in the latter option, it is best to be aware of the myths involved with cosmetic fillers. Below are some of the most popular (and wildly inaccurate!) myths about fillers:
Dermal fillers create nerve damage and insomnia
Permanent blurred vision may occur
The injection of cosmetic fillers is painful
Cosmetic fillers often cause allergic reactions
You are likely to get an infection from dermal fillers
All fillers are expensive and take a lot of upkeep
You can go anywhere to receive fillers because they're impossible to inject poorly
All fillers are the same. It is best to choose the one best suitable to your budget
Fillers have many side effects and some of them are permanent
Myths about cosmetic fillers are spread daily simply because people don't know any different. It's just as important to identify myths as it is to know the truths so you're able to make a responsible decision about your injections. This will help you to efficiently set up an appointment for fillers with the knowledge necessary to get them done properly.
By going to a skilled physician that specializes in such minimally invasive cosmetic procedures, and by using FDA approved fillers, your results will be more aesthetically pleasing. Don't be worried about pain or being unable to return to normal activity. Fillers are quick injections that will have you in and out of the office in no time.
Fillers are not a permanent solution, but they are quick to administer, painless, inexpensive, and virtually side effect free. They are a wonderful alternative to permanent, more invasive procedures. Not everyone is in need of face lifts, eyelid surgery, or other similar surgeries if fillers can assure the desired results, so before you decide to get a surgery done, ask the experts at Ever Young Med if fillers are a more practical option.