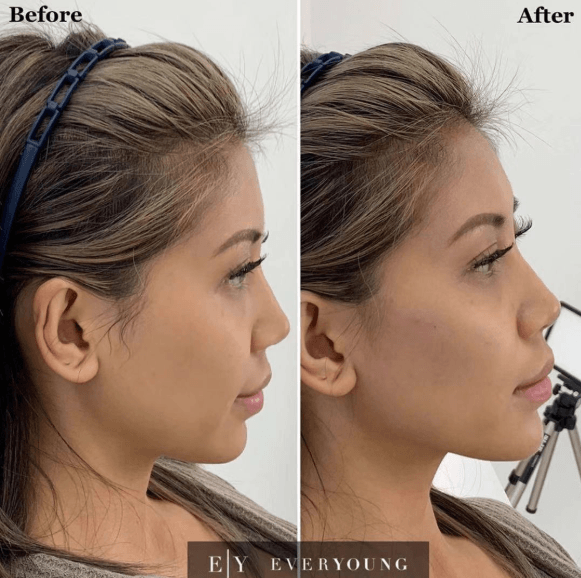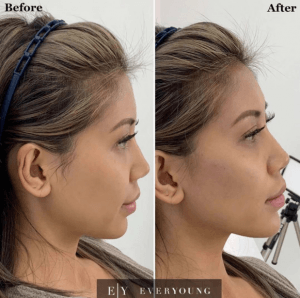 It is beneficial to be well-informed and knowledgeable about any procedure you choose to undergo, whether it be through a consultation, or simply through research online. Dermal fillers and other minimally invasive cosmetic procedures on the market in the medical aesthetic market are said to be worth $26.53 billion by the year 2024. Facial injectables are deemed extremely popular and have seen the biggest rise. And it's no wonder, seeing as injectables like dermal fillers are backed by plenty of dermatologists and scientific research. They also provide incredible results when it comes to rejuvenating the skin, restoring fullness, volume, vitality, and youthfulness with minimal recovery period.
If you're not quite ready to go straight into a consultation just yet, this article will inform you all you need to know before getting dermal fillers.  
      1. Beauty comes at a cost
Getting dermal fillers done properly, safely, and well can be costly. However, it ultimately depends on several factors such as the clinic you choose, the amount of products used and the fees that your chosen administrator requires. Consider the size of the area you want to get dermal fillers. Plumping the lips, for example, will require less amount than treating lines on the forehead. Expect to pay a few hundred to a few thousand dollars. Be skeptical if you find deals for inexpensive filler, and stick to professionals that demonstrate a good reputation.

      2. Pain is minimal
The prospect of having needles near your face may cause you to expect some pain or discomfort, but there is generally very minimal pain when getting dermal fillers. Pain is compared to a pinch, but your administrator can offer a numbing cream or cool the area to reduce the pain even further. The nasolabial fold and the lips are considered the areas with more intense feelings as you will experience some stronger stinging after treatment, however, this sensation doesn't last too long and can be relieved with ice packs.
      3. There is a slim chance of any side effects
Post-treatment, you should expect some mild bruising and swelling, or potential bumps under your skin that will soften after a week. Side effects can occur as a result of poor technique, but more commonly, some experience allergic reactions that are localized but heal up quickly.
      4. Fillers are commonly made from hyaluronic acid
Most dermal fillers use hyaluronic acid, which is what is responsible for the plump, full, youthful, and hydrated appearance of the skin after the procedure. Some moisturizers also use hyaluronic acid, however only injectables with this substance in it can restore volume. Certain types of dermal fillers can ether plump up the skin, or encourage and replenish the body's natural production of hyaluronic acid. Others simply stimulate collagen production over time.
      5. Results are long-lasting and can last several months or longer
After a single visit to a clinic, results from dermal fillers can last typically three to six months, depending on the area you have chosen to get injectables. 
      6. Expertly injected filler will look naturally beautiful
Fillers can be quite visible, but expertly injected filler should look natural and invisible. Subtlety is a sure sign of professional work. In the modern day, filler is not injected directly into the wrinkles to fill them, rather, they are used to lift certain parts of the face to restore overall youthfulness.
      7. Fillers can be used preventatively or to treat already visible lines
Although fillers are commonly used when individuals see signs of aging or visible wrinkles, dermal fillers can also be used for prevention. Dermatologists say that starting treatments young can have benefits on the visual aging process, however, using sunscreen and having a good skin care routine are also beneficial too.
      8. The procedure only takes about an hour
The entire dermal filler appointment will likely only take an hour. This includes speaking with a cosmetic surgeon about what your expectations are for what the filler will look like, then pinpointing the areas where the filler will be inserted. After the injection procedure is done, the results will be visible straight away but they will require some healing time.
      9. The effect of fillers can be easily reversed – if needed
If you feel as though you want to change to another type of filler or you want to reduce the effects of the filler that you got, have no fear, as the effects of dermal fillers can easily be reversed. Filler can be dissolved with hyaluronidase, a substance that breaks down hyaluronic acid safely.
      10. Dermal fillers can be injected in many places
Dermal fillers are commonly injected in the face in areas such as the cheekbones, chin, lips, nasolabial folds, jawline, and under the eyes. The chin can be given structure, the lips can be made fuller, the cheekbones can be lifted, and the jawline can be defined.
If you're ready to go for a consultation for dermal fillers after reading this article, book a consultation at EverYoung Laser and Skincare ClinicMed in Metro Vancouver, Burnaby, or Coquitlam. EverYoung's Medspa Clinics offer every FDA-approved dermal filler available in Canada. Patients can choose to work with facial sculpting, enhance facial volume, or simply reduce the visibility of wrinkles and lines for a more youthful look.