Our North Vancouver Dermatology, Skin Care, Beauty & Laser Clinic
EverYoung is committed to excellence, offering treatment plans that are non-invasive with minimal recovery time and discomfort, while also achieving immediate results with the ability to transform and redesign as life evolves.
Our highly-trained and certified medical professionals offer services using leading edge technologies and products to combat signs of aging and other skin concerns with skin rejuvenation, lasers and body contouring. EverYoung provides the highest standard of safety and personalized care to achieve a glowing healthy complexion. You will receive the best, long-lasting results in cosmetic enhancement.
It has long been said that beauty is in the eye of the beholder. Regardless of societal standards of beauty defined by race, culture or era, we agree that all versions of beauty should be embraced and carried with pride.
Our Burnaby Dermatology, Skin Care, Beauty & Laser Clinic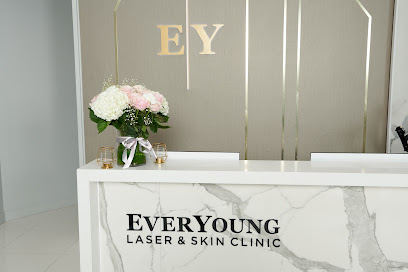 How to Get to Our North Vancouver Medispa Clinic

We are a retail store located on E 3rd St between Lonsdale Ave and St Georges Ave
There is free street parking on both sides of E 3rd St right in front of our store. 

Free parking is available on both sides of E 3rd St. right in front of our retail location. 

We are located close to bus lines R2 and 255.
If you are taking the SeaBus, you may take the R2 or walk up Londsale Ave and turn right on E 3rd St. Our store will be on the left before you reach St Georges Ave. 
Free Cosmetic Consultation
For a limited time, when you refer a friend who receives treatment at Everyoung, both you and your friend will each receive a one-time credit of $50 towards any procedure at Everyoung. There is no limit on how many friends you can refer. Terms and conditions apply.