EverYoung is committed to excellence, offering treatment plans that are non-invasive with minimal recovery time and discomfort, while also achieving immediate results with the ability to transform and redesign as life evolves.
Our highly-trained and certified medical professionals offer services using leading edge technologies and approved products to combat signs of aging and other skin concerns with skin rejuvenation, lasers and body contouring. EverYoung provides the highest standard of safety and personalized care to achieve a glowing healthy complexion. You will receive the best, long-lasting results in cosmetic enhancement. It has long been said that beauty is in the eye of the beholder. Regardless of societal standards of beauty defined by race, culture or era, we agree that all versions of beauty should be embraced and carried with pride.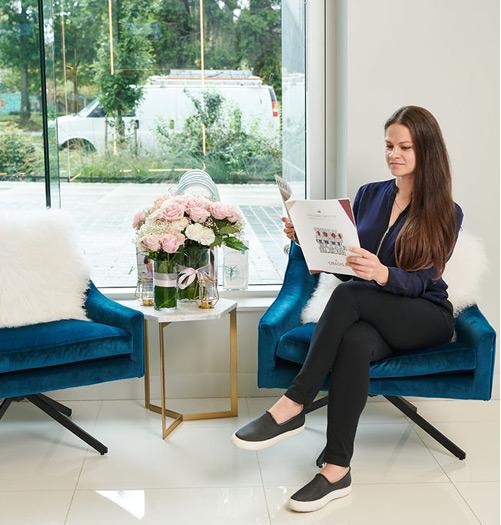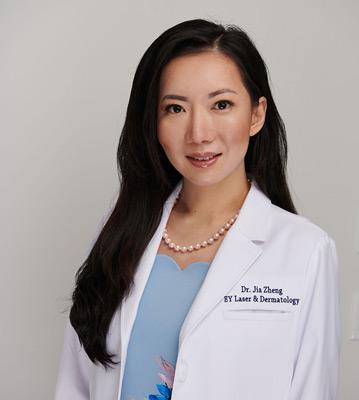 Doctor Jia Zheng completed her Medical Doctorate from McGill University in 2012. Dr. Zheng is a seasoned physician with many years of experience practicing medicine in clinical, medical, and medical cosmetic disciplines. She completed specialized study in Dermatology and Skin Diseases at Cardiff University in the UK. Well-versed in English, French, and Mandarin, she provides the customer with the safest and best cosmetic solutions. Dr. Zheng's number one goal is to have her clients not only looking their best, but feeling their best by providing informative and safe cosmetic treatments.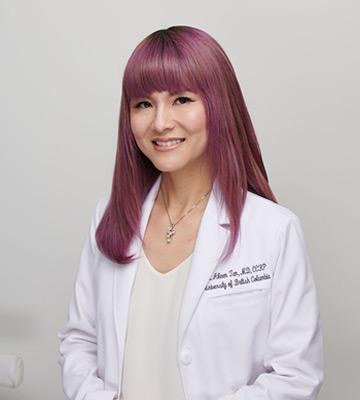 Dr Aileen Tan completed her bachelor of science in pharmacology co-op program from UBC, and then attained her doctor of medicine degree from UBC. Afterwards, she completed her family medicine residency at the University of Saskatchewan.
Dr. Tan started her practice in medicine as a full scope family physician in rural northern Saskatchewan, where her practice in medicine included emergency and hospital in-patient work. Dr. Tan also taught medical students as a Clinical Associate Professor at the University of Saskatchewan. Dr. Tan is well versed with the use of Botox and Fillers for cosmetic enhancement, as well as many other aesthetic treatments and looks forward to sharing her knowledge in aesthetic medicine and provide the finest treatments to help her clients achieve the best results.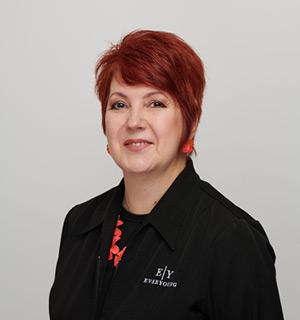 Diana is a talented laser technician who has over 20 years experience in a vast array of laser and cosmetic procedures. She is often called upon in a training capacity to share her expertise, and her loyal clientele reflects the superb results she attains for her patients. She combines practical efficiency with a soft heart, and one touch of her calming hand on your shoulder, will reassure and put you at ease.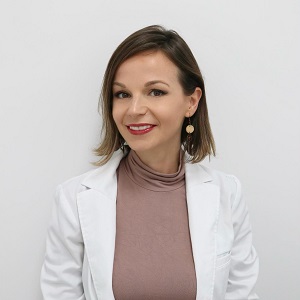 Andra graduated from York University in Toronto with a Bachelor of Science Degree in Nursing in 2010 and has been working in aesthetics since then. She has over 9 years of experience in injectables such as Botox and dermal fillers with thousands of clients. Throughout her career, Andra has received extensive training from Allergan and has attended numerous learning events such as MD CODES by Dr. Mauricio de Maio. Additionally, Andra continues to expand her skills by attending seminars, symposiums and workshops. To ensure each patient's satisfaction, expectations, and safety. Andra is known for her gentle touch, quality treatments, empathy and thinks that everyone should feel beautiful inside and out.
Everyoung Team
Core Values

Commitment to Excellence & Expertise

Having Fun & Positivity & Adaptable

World-Class Guest Experience

Free Cosmetic Consultation
For a limited time, when you refer a friend who receives treatment at Everyoung, both you and your friend will each receive a one-time credit of $50 towards any procedure at Everyoung. There is no limit on how many friends you can refer. Terms and conditions apply.