Rosacea is a skin condition which affects the aesthetic and physical health of many people. It occurs primarily on facial skin and is often characterized by redness, discomfort and broken vessels.
Rosacea is a progressive, long term disorder that tends to flare up for a period of time and then reside. There is no cure for Rosacea, however the condition can be very well managed with medical laser treatments.
ClearScan™, from Sciton Incorporated is new laser technology that effectively shrinks and fades vascular conditions using infrared energy. Treatment with ClearScan™ is a well tolerated procedure in which the laser is simply placed in contact with the vascular area while emitting a heating energy to the surface layers of the dermis. The heat energy works to shrink inflammation and minimize discomfort.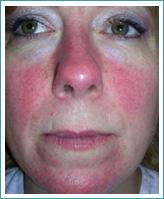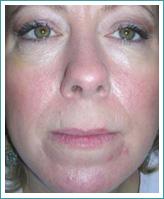 Rosacea Treatments at a Glance​