BELKYRA™
DOUBLE CHIN TREATMENT
VANCOUVER

About Our Double Chin Treatment in Vancouver, BC
Chin up! Remove your double chin to reveal a sleeker, more contoured jawline
Tired of your double chin or saggy neck? Belkyra permanently melts the fat below your chin for a sleeker more contoured jawline. This non-surgical procedure enhances your facial shape and profile by destroying the collection of fat cells (known as submental fullness) below the chin, and is a great alternative to liposuction.
This is the same procedure Khloe Kardashian used to refine her facial shape and slim her jawline, for an elegant and sculpted profile without surgery. When a double (or triple chin) is reduced; your natural bone structure reemerges, and improves your appearance from both front and side angles.
Belkyra uses a simple injection technique that dissolves or "melts" the fat in the targeted area for permanent results, allowing your natural bone structure to be visible once again. Depending on the amount of fat present, a single treatment or a series of treatments may be recommended. Results are progressive—occurring gradually over the course of several months—so no one will know that you've had a treatment, only that you look better and better.
Belkyra is composed of the same elements the human body uses to break down dietary fat, making it a safe procedure that is naturally compatible with the body.
Double Chin Treatment:
Before & After Shots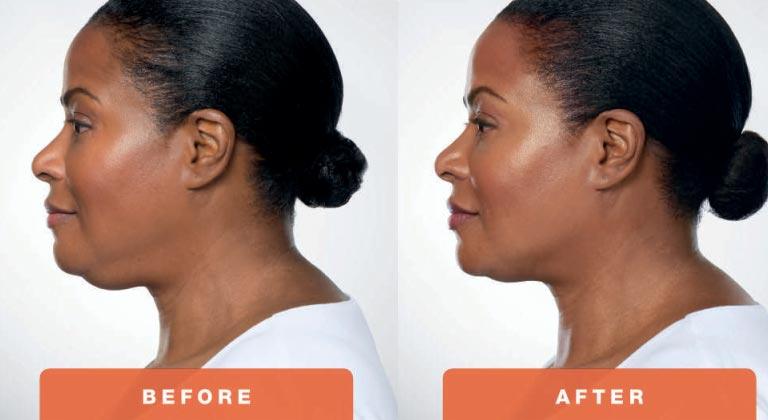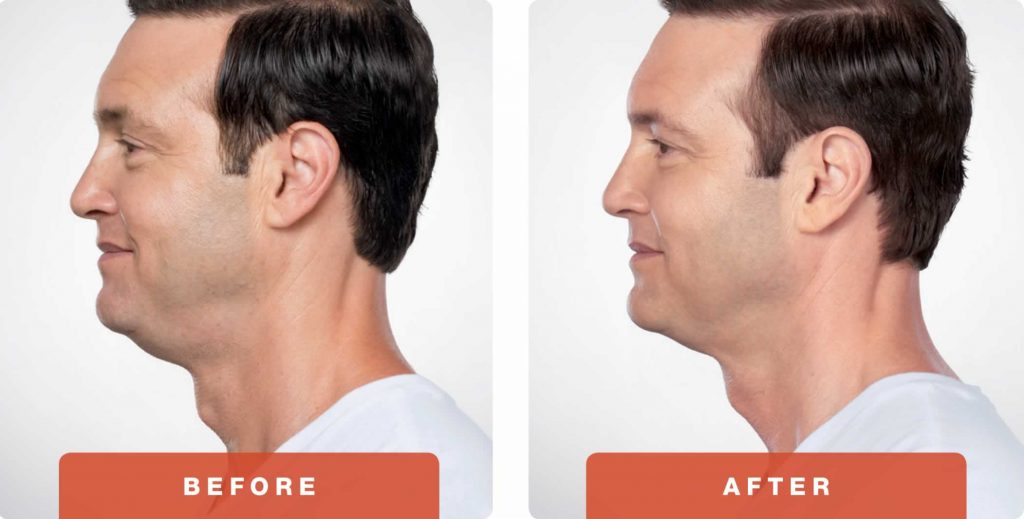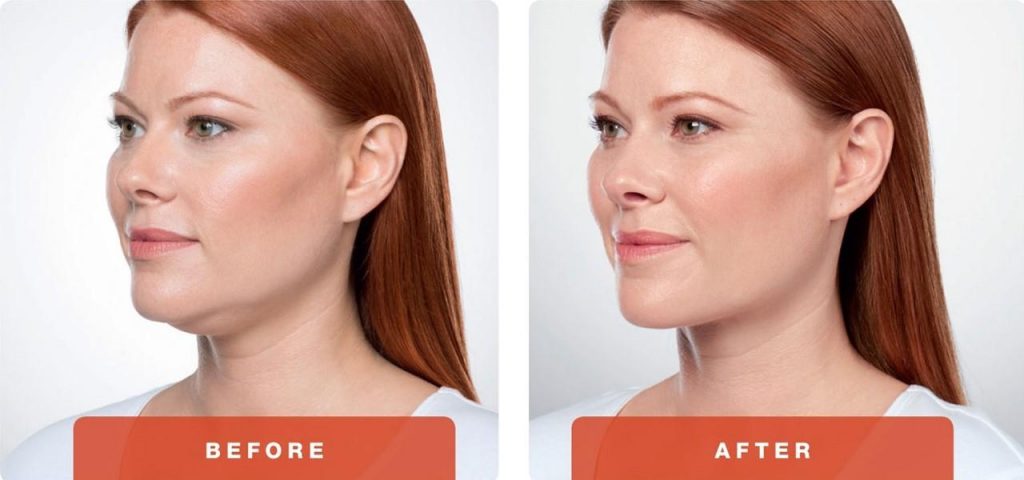 Belkyra Treatments at a Glance
Benefits of belkyra double chin treatment
FAQs of Belkyra for Treating Double Chin