Restylane Skin Boosters
Refresh Your Skin
Restylane Skin Boosters- Refresh Your Skin
HYDRATING + LINE SOFTENING + IMPROVED SKIN ELASTICITY + LUMINOSITY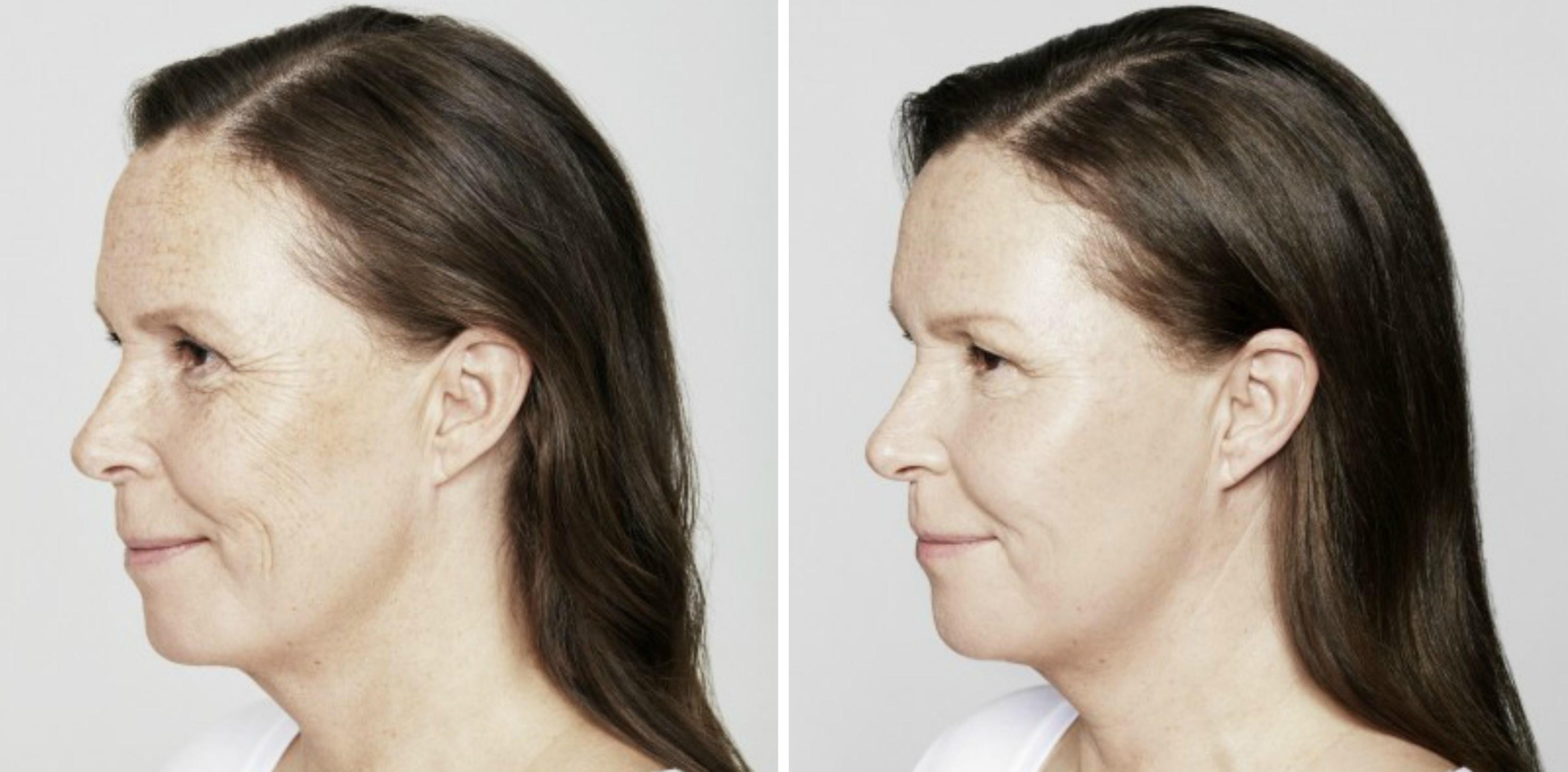 Before & after Restylane Skin Booster Treatment—notice the improvement in tone, colour and fine lines
Your skin, along with being your body's largest organ, is your canvas. When it's clear and radiant—it reflects inner health. And just like your hair, when it isn't healthy, it looks dull and flat.
Enter Restylane Skin Boosters at EverYoung Medical Aesthetics in Burnaby and Port Coquitlam BC. This micro-injection treatment adds instant radiance by hydrating the skin to create a smooth surface, plump up fine lines, and improve skin elasticity.
Not sure how important hydration is? When you don't water a plant, the leaves dry out, turn brown, and every line is emphasized. Water is life. And by replenishing hydration within the skin—we transform it on the outside. Drinking water is important—but it won't plump up the skin the way this procedure does. This skin boosting treatment provides Instant results for healthy looking skin that is truly radiant. You'll notice improved skin elasticity too, a quality present in young skin that causes your skin to spring or snap back when you pull on it.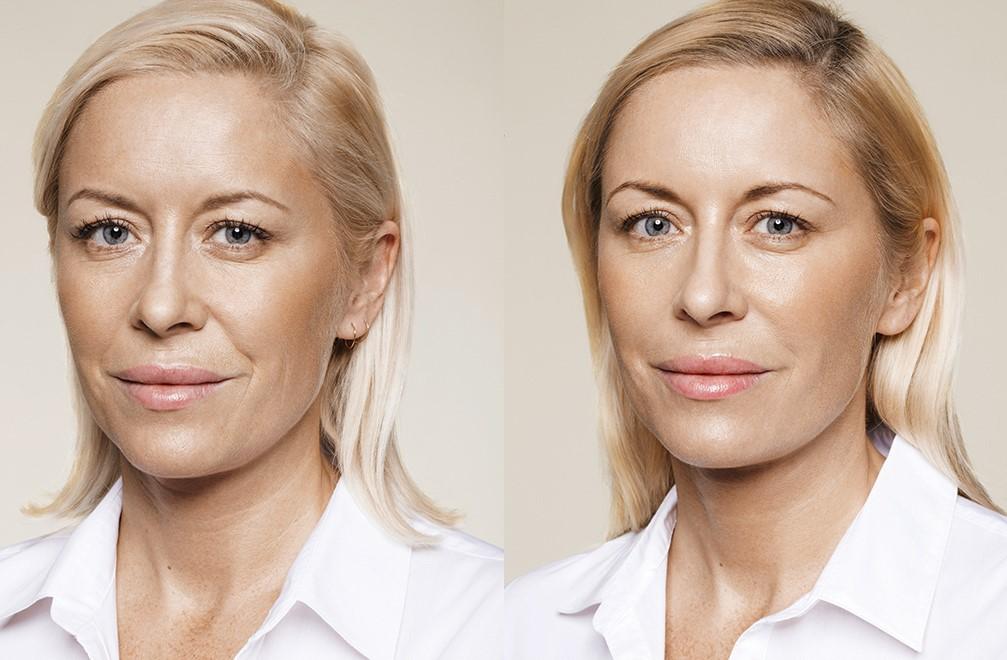 Before & after Restylane Skin Booster Treatment—notice the softening of facial lines and increased glow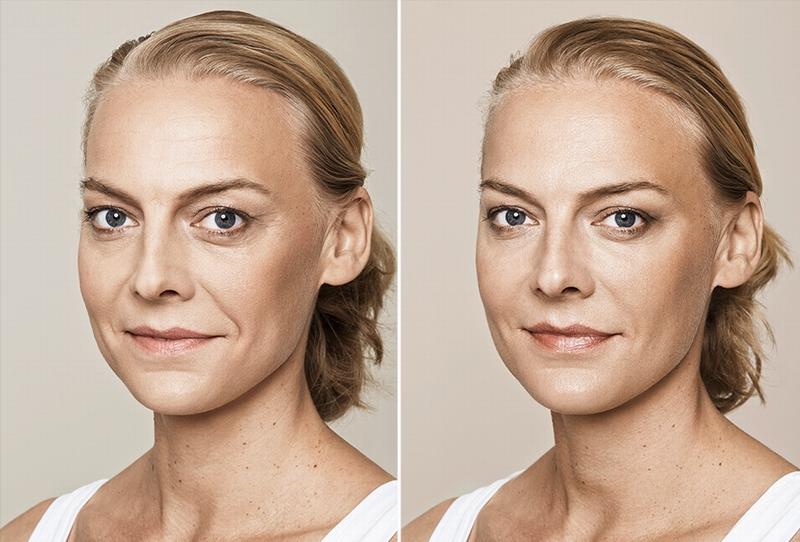 Before & after Restylane Skin Booster Treatment—notice the improvement in her smile lines and below the eyes
So how does Restylane Skinboosters work?
Restylane Skinboosters is a filler treatment that stimulates the fibroblasts to increase elastin, collagen and hyaluronic acid to plump up the skin from the inside out. Hyaluronic acid is a natural sugar produced by our own skin cells to maintain moisture—but diminishes with age and exposure to environmental stressors. This treatment restores moisture levels to improve skin tone and texture, soften fine lines, and replace dullness with glow. This is a painless treatment as topical numbing is used prior to treatment.
How does Restylane Skinboosters differ from traditional fillers?
Restylane Skinboosters is applied all over the skin through a series of micro-injections (dermal filler droplets. It uses a very soft hyaluronic acid filler (Restylane Vital or Vital Light) that works via biochemical properties rather than harder fillers that are used for sculpting purposes. It focuses more on moisture and overall skin quality rather than filling specific areas. Also known as hydrolifting and hydrofilling, Restylane Skinboosters provides instant results for fresh skin that glows.
Restylane Skinboosters treatment at EverYoung Medical Aesthetics
This unique Vancouver cosmetic treatment is available at our aesthetic clinics in Burnaby and Port Coquitlam, BC. We recommend a series of 3 treatments spaced at one month apart for lasting results (in some cases up to 12 months) to carry you through the year with healthy, hydrated skin that is full of life. Start your own Glow up today!
Microdermabrasion Treatments at a Glance
Restylane Skin Booster Benefits