BROW LIFTING VANCOUVER AT EVERYOUNG
Brow lifts have become a massive part of the 20th century with clients turning to them for both medical and cosmetic purposes.

Whether you can see the beginning of dermatochalasis (droopy lid) or are simply looking to achieve a more fox eye look, technology has evolved to provide non-surgical alternatives to brow lift surgery and what used to be only fixable under the knife.
What Is Brow Lift?
A brow lift encompasses any treatment that aims to shift the fat pads located around your brow bone into a more desirable position or relax the muscles pulling down on the brow bone.
This procedure can be done with surgical or non-surgical options and has grown immensely in popularity on platforms such as Instagram and Tik Tok. The non-surgical brow thread lift is a great alternative to forehead lift and other plastic surgery.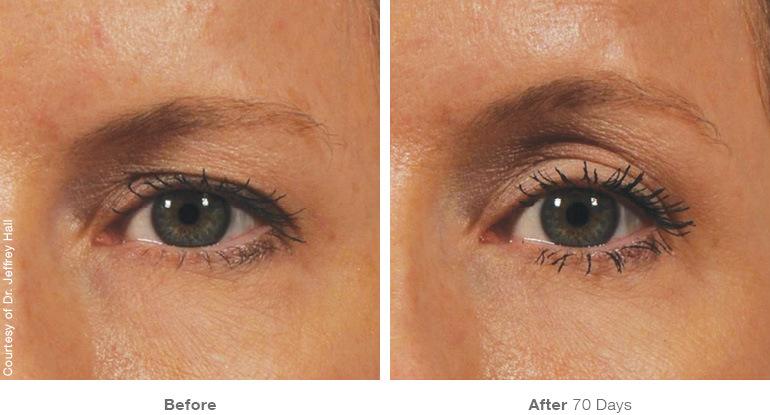 EverYoung patient / Combination Therapy: Under-eye, cheek, temple and lip correction
How is a brow lift achieved?
In-clinic we offer multiple solutions to help target and lift the brows whether that be the entire length of the brow or what we call a 'Fox Eye Lift' which selects only the tail end of the brow to lift.
Brow Lift With Neuromodulator
A popular technique with injectors around the globe is to use botulinum toxin injections like BOTOX, Dysport, Xeomin, and Nuceiva to relax the muscles in the surrounding area.
Throughout the course of 2-7 days, the product begins to take effect, partially relaxing the procerus and frontalis to create a lifted appearance to the eyelid and brow area. With constant maintenance to this area, we can reduce the chances of future dermatochalasis (droopy eyelid) and prevent additional static lines from forming.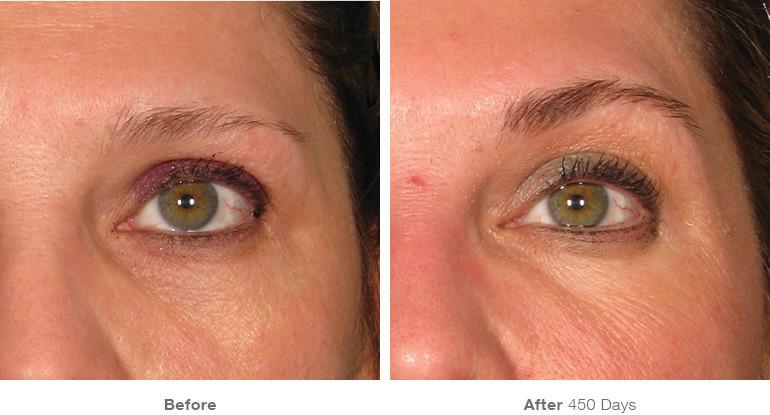 Brow Lift With Threads
Non-surgical threading has taken countries like America and Korea by storm and is now making its way over to Canada. In 2015 the FDA approved PLLA based threads for use in the face and body and has been a growing trend ever since. The threads are used to elevate the brows to their desired position and have been known for creating a smooth brow appearance long after treatment has taken place.
In-clinic, we use 40-thread weight to lift up the brow area without disrupting your skin, making this technique extremely safe to complete with no downtime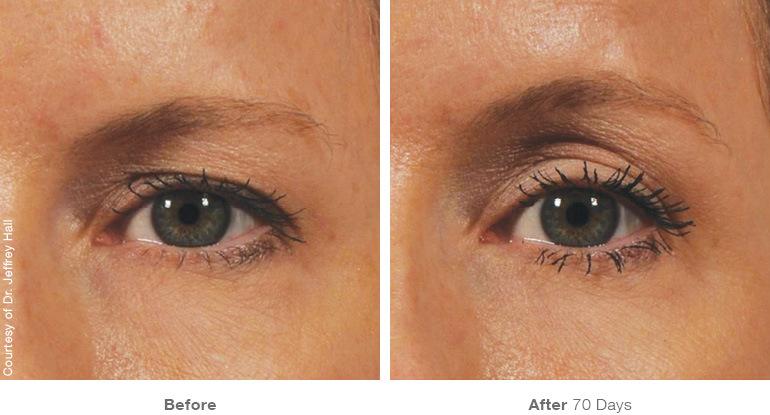 Our Patient's Selfies Speak for Themselves!
The best recommendation comes from our EverYoung patients who have shared before and after photos of their aesthetic results. View them during your in-office consultation, on our website www.everyoungmed.com or via our Instagram account where our beautiful clients often tag us with their results.
Your RESULTS begin with a CONSULTATION!
604-942-8849
At EverYoung Medical Aesthetics, we carry every FDA-approved dermal filler (also known as wrinkle filler or soft tissue filler), available in Canada to provide you with the perfect product to obtain your desired results.
Juvederm / Juvederm Voluma XC / Juvederm Vobella / Juvederm Volift / Juvederm Ultra / Juvederm Ultra Plus / Radiesse / Teosyal / Teosyal PureSense redensity / Teosyal Ultra Deep / Teosyal Ultimate / Teosyal Kiss / Restylane / Restylane Fine lines / Perlane / Sculptra / BellaFill / Belkyra / Belotero / Belotero Hydro / Belotero soft / Belotero Balance / Belotero Intense / Belotero Volume / Belotero Ultra / Revanesse / Revanesse Contour / Revanesse Kiss / Revanesse Pure