Even-toned skin that is comfortable and clear of redness
Rosacea and the associated redness and skin inflammation can undermine your self confidence. Along with the redness, your skin may be sore, reactive to the environment, or become easily inflamed by certain foods. While Rosacea is a lifelong condition, there are methods to reduce the physical signs of Rosacea for a clearer skin and to minimize reoccurrence.
Rosacea is a chronic skin condition characterized by redness, blotchy patches, flushed skin, blushing, tiny red pimples, tiny veins (telangiectasias) or swelling. It primarily affects the cheeks, nose, forehead and chin—but may extend to the chest area. Rosacea often starts with slight redness or blushing, but may progress into persistent redness and inflamed skin that is uncomfortable, sore, or painful. Advanced Rosacea may result in swollen and red eyelids, red and painful eyes, broken blood vessels, or an enlarged nose known as rhinophyma.
Your first step to clear the signs of redness and Rosacea are to visit one of our EverYoung medical doctors for a proper diagnosis and skin evaluation. Depending on the severity of the condition, we may recommend one treatment—or a combination therapy to help you achieve a clearer more even-toned skin. Our top treatments for this condition are a BBL (broadband light) or a Super IPL PhotoFacial. Medical grade skincare is recommended to compliment and help maintain your results.
Regular treatments will result in a clearer, even-toned skin and a reduction in uncomfortable flare-ups.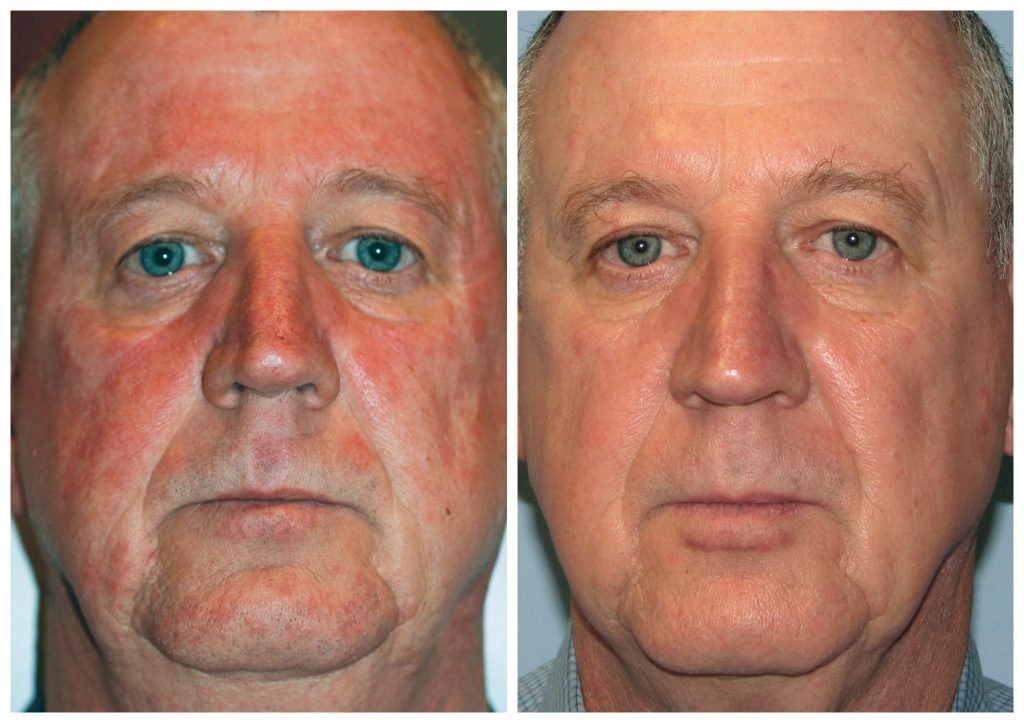 Rosacea Treatments at a Glance