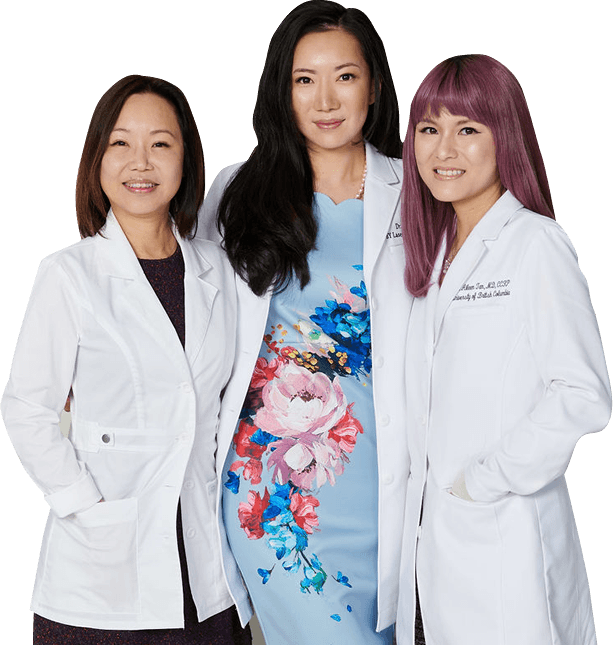 Doctor Jia Zheng completed her Medical Doctorate from McGill University in 2012. Dr. Zheng is a seasoned physician with many years of experience practicing medicine in clinical, medical, and medical cosmetic disciplines.
Dr Wong takes a global approach to beauty when treating her clients. She firmly believes that while it is imperative to be precise and detail oriented when injecting, it is ultimately the whole outcome that is greater than the sum of its parts.
Dr Aileen Tan completed her bachelor of science in pharmacology co-op program from UBC, and then attained her doctor of medicine degree from UBC.
Exclusive Deals and Packages
All services, and products until December 15.
Limited to 1 treatment at regular price per person.
Inquire for details and conditions.
Minimum 12 months.
Prepaid option comes with free microneedling with growth factor mask.
Inquire for details and conditions.
Receive 25% off when you purchase 3 or more cycles of coolsculpting.
Inquire for details and conditions.
Black Friday Sale.
Face: Reg $2800 Now $1960
Eyes:Reg $1800 Now $1260
Combo: Reg $3600 Now $2520
Valid until Dec 15 use by Jan 31, 2020. Inquire for details and conditions.

Health-Canada Approved Quality Product. Physician-led injections. Regulated by College of Surgeons and Physicians. Clean and sterile environment.

Newest technology to deliver the best treatments available for optimal results. Highly trained certified laser technicians.

Highly experienced doctors and certified technicians with over 15 years of combined experience. World-Class Guest experience.

Natural results guaranteed
Look and feel your best confident with natural looking results. Enhance your natural features. Be your own kind of beautiful.
Free Cosmetic Consultation
For a limited time, when you refer a friend who receives treatment at Everyoung, both you and your friend will each receive a one-time credit of $50 towards any procedure at Everyoung. There is no limit on how many friends you can refer. Terms and conditions apply.
1st Place - 2018,
Cosmetic Laser Centre
As voted by readers of the Tri-City News
1st Place - 2019
Cosmetic Laser Centre
As voted by readers of the Tri-City News
The staff are so lovely and helpful. The clinic is modern and relaxing. The doctor took my personalized needs into account to arrive at the right treatment approach. Very happy with the results!
- Cailie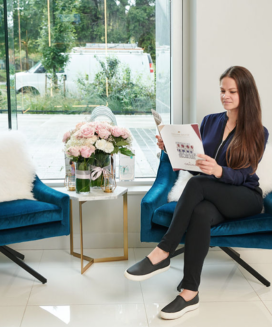 EverYoung cosmetic & skincare clinic is committed to excellence, offering treatment plans that are non-invasive with minimal recovery time and discomfort, while also achieving immediate results with the ability to transform and redesign as life evolves.
Our highly-trained and certified medical professionals offer services using leading edge technologies and products to combat signs of aging and other skin concerns with skin rejuvenation, lasers and body contouring.
EverYoung provides the highest standard of safety and personalized care to achieve a glowing healthy complexion. You will receive the best, long-lasting results in cosmetic enhancement.
It has long been said that beauty is in the eye of the beholder. Regardless of societal standards of beauty defined by race, culture or era, we agree that all versions of beauty should be embraced and carried with pride.