[:en]
PRP Skin Therapy—Vampire Facial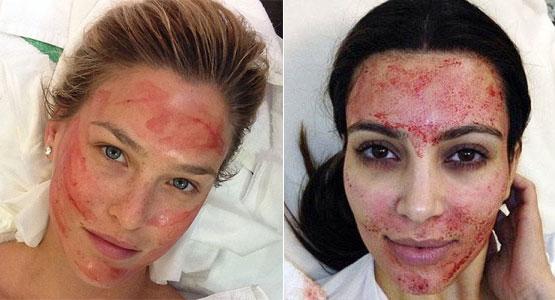 GROWTH FACTORS IN THE FIGHT AGAINST AGING
Slow and Glow. Slow aging and increase glow. These are just a few benefits of PRP (Platelet-Rich Plasma Therapy), also known as a Vampire Facelift. While the photos of this procedure look scary (see supermodel Bar Refaeli and Kim Kardashian immediately following treatment), the procedure is painless, and many of our patient's aren't stopping at one treatment—they're coming back for two, three or four to keep their skin looking young.
Skin tightening
Large pores
Uneven texture
Acne marks or scars
Dull complexion
Fine lines
"PRP (treatment) + Microneedling (delivery method) = true skin regeneration" – Dr. Zheng PRP uses platelet-rich plasma from your own blood. These platelets are rich in growth factors—scientifically proven to help your skin not only look younger, but to behave younger. The plasma is extracted from the blood and injected back into the skin using microneedling. The treatment is painless, and initiates a healing response in the skin to kick-start the regenerative process.
Extract blood through a simple injection
Produce plasma-rich platelets through centrifugation
Inject using microneedling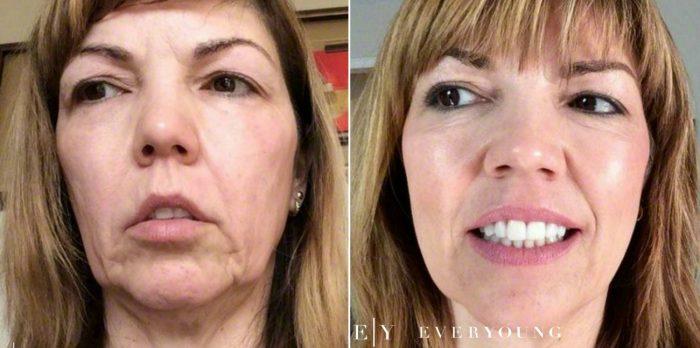 Numbing cream is used prior to treatment—making this a painless procedure with a quick recovery time. Redness last 3 days, but makeup can be used on the 2nd day for a quick return to work. Results are visible within days, and will continue to improve as new collagen forms; improving tone and texture and reducing fine lines and imperfections.
Platelet-rich plasma (PRP) is widely used in regenerative medicine to heal wounds and help patients recover from serious injury, and is used by elite athletes such as Tiger Woods, Kobe Bryant and Alex Rodriguez to treat sports injuries. More than 30 growth factors have been identified in platelets. Turning this science towards rejuvenation of the skin was a natural next step in dealing with aging. PRP offers a unique and natural way to improve skin texture, soften wrinkles, and bring back GLOW to a devitalized and tired complexion. It may be used alone or in combination with a comprehensive anti- aging program. For more information, or to book a consultation with one of our medical doctors, please call: (604) 942-8849.[:]