Staff Christmas Party at Bacio Rosso
The EverYoung staff enjoyed a night of magic under the big top at Bacio Rosso, an immersive dinner theatre experience combining cirque, comedy and cabaret; all performed against a stunning backdrop of red velvet that evoked old world Paris. The show was sultry, sassy, and spectacular!
Thank you Dr. Zheng for a truly fabulous evening! The world-class performers have entertained audiences all over the world and represent the best of their genres.

The early arrivals were greeted with champagne in the pre-show lounge.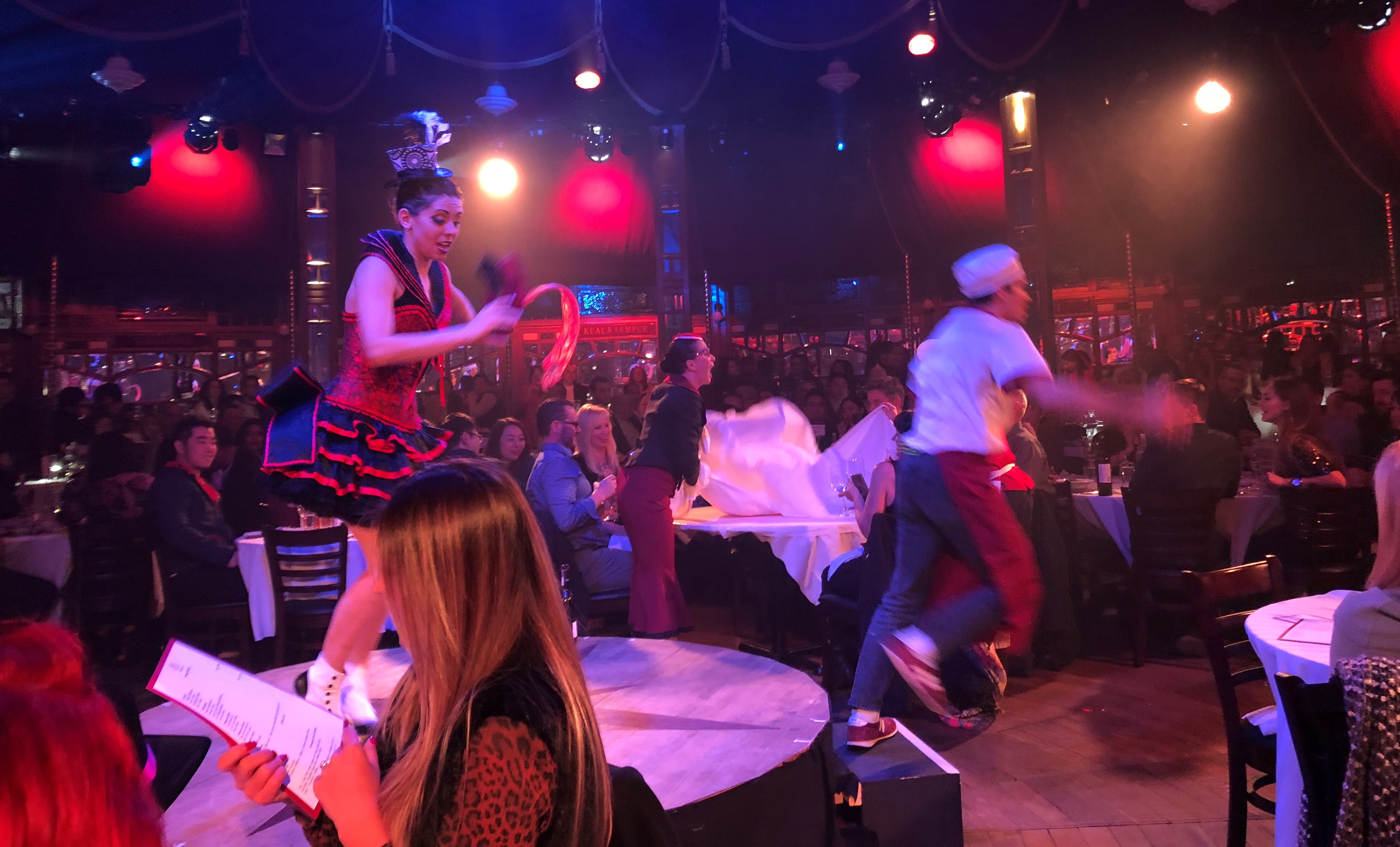 We had the best seats in the house—right beside the stage!

The performers mingling with the audience / Dr. Jia opening her presents from the staff (a Coach purse and a scarf from Aritzia).
——————————————————————————————————————————————————————————–
THANK YOU!
We'll take this opportunity to thank our valued clients for a wonderful year. We truly believe that a happy team provides the best service. So from our family to yours—enjoy the holiday season and may all your wishes come true!
HOLIDAY HOURS
We are closed from December 23-27 and December 30-January 1st.
(604) 942-8849