Do you love the feel of smooth, silky, hair-free skin but dread the tedious chores of shaving or waxing? Laser hair removal might be the answer for you. Laser hair removal is a safe, effective treatment to remove unwanted hair for good, freeing up your time and energy for other things. For the best results from your treatment, proper preparation is key. This post will discuss what to consider when preparing for laser hair removal.
Choose a Certified Medical Professional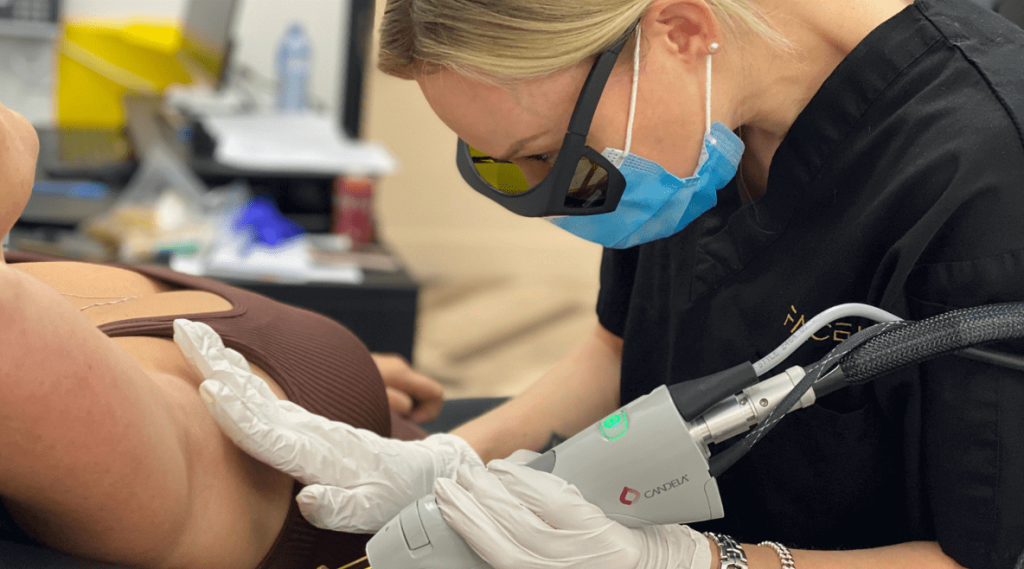 If you're considering laser hair removal, ensure you're looking for a highly reputable clinic with trained, experienced professionals. Don't hesitate to schedule a consultation to discuss your aesthetic goals, medical history, and any concerns about your treatment. You'll want to choose a healthcare provider that you feel comfortable with. At EverYoung Medical Aesthetic Centre, our doctors provide the highest safety standards for men and women looking to remove unwanted hair.  
Stop Waxing or Plucking
Laser hair removal works by targeting the hair follicles. The pigment in the hair follicles absorbs the light from the laser, which damages the follicles to inhibit or delay future growth. For a few weeks before your treatment, you'll want to avoid hair removal methods like waxing or plucking that pull the hair out from the root. Shaving in the weeks before treatment is fine.  
Avoid Sunlight Exposure
In the weeks before treatment, try to avoid direct sunlight and tanning. Tanned or burnt skin increases the chance of laser burns and can make the treatment less effective if the laser mistakenly targets the melanin in the skin instead of the hair. It's best to avoid sun exposure as much as possible for at least two weeks before your appointment. If it can't be avoided, always wear proper sun protection.  
Shave and Cleanse the Area
The day before your treatment, shave the treatment area. This will help the laser target the hair follicles beneath the skin and decrease the chance of being burned by the laser. Cleanse and exfoliate the skin to remove dead skin cells. Avoid lotions or other topical products that will lessen the effectiveness of the laser.  
Stay Hydrated
In the days leading up to, and the day of, your hair removal treatment, be sure to stay hydrated. Drink plenty of water and eat nutritious, hydrating foods. Avoid alcohol for at least 24 hours before your treatment, and avoid coffee the day of your treatment. Both caffeine and alcohol can make your skin more sensitive, making the procedure more uncomfortable.
Consult Your Provider About Any Medications
Certain medications, such as blood thinners or anti-inflammatory drugs, can interfere with laser hair removal or make your skin more sensitive. Be sure to inform your doctor about any medications you're taking and follow any recommendations.
When performed by an experienced medical professional, laser hair removal is a safe, non-invasive treatment to remove unwanted hair for good. No more hours spent shaving or waxing! Like all treatments, proper preparation is the key to success. If you have questions or concerns about laser hair removal or want to know more about how to prepare for your treatment, call us today.