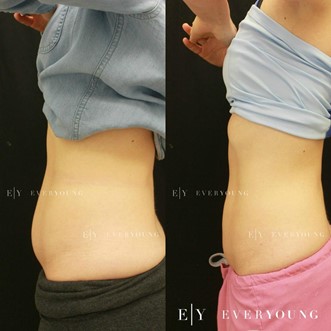 A number one ranking treatment in the non-invasive market, CoolSculpting is a great alternative to liposuction for those who are looking to eliminate fat in certain areas from their body without downtime and invasive surgery. CoolSculpting is otherwise known as cryolipolysis, which refers to the "dissolving of fat by freezing". It is a safe fat-reduction treatment that is FDA-cleared and involves removing extra fat cells from beneath the skin in stubborn areas that are difficult to change through diet and exercise. With the process, the cooling device crystallizes the fat cells under the skin, eliminating them from the body and reducing the size of the area, smoothing and sculpting without the need for surgery.
CoolSculpting has several benefits over traditional surgical fat removal procedures, and this coincides with the fact that liposuction has declined in popularity by 30% since 2000. Although it doesn't remove large amounts of fat, it is a realistic solution to remove centimeters to an inch of fat. People are saying goodbye to general anesthesia and weeks of recovery and healing by opting for this well-received procedure that has minimal side effects and a high success rate. Research shows that CoolSculpting patients have lost between 10.3 to 28.5 percent of the fat in treated areas. It also encourages patients to complement their new body with diet and exercise to enhance their results. 
Works in classic problematic areas
The treatment will be tailored to your body and your goals, but overall works in the most common problem areas that fat accumulates such as the abdomen area, on love handles, the hips, upper arms, and chin to name a few. At its best, you'll see 20-25% of fat loss per treatment.
Easy, painless process with zero downtime
Depending on how many areas you choose to address in one session, the procedure can last from an hour to several hours. The treatment will take place on a treatment table. Your skin will be cleaned and prepped and a thick layer of cool gel will be applied to the area(s). The CoolSculpting device will then work on your skin, inducing a cooling sensation. During the procedure, you can read, use your mobile phone, among other activities, and afterward, immediately return to activities you were doing before treatment.
Much more cost-effective than other fat removal procedures
Because CoolSculpting is such a fast, seamless, and effective process that can provide lasting results from just one session, many don't feel the need to book more sessions to reduce the presence of fat cells. One area treated in one hour starts at around $750 plus tax, or more depending on whether the area is larger or not, while a liposuction session that requires invasive surgery and weeks of downtime costs between $1500 – $4000 plus tax. 
Uses new, innovative technology and research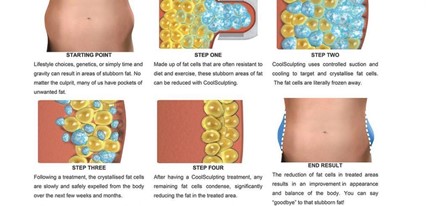 CoolSculpting puts a new science into play, using temperature manipulation to reduce fat deposits. By exposing fat cells to cool temperatures, they go through cell death, the number of overall fat cells are gradually reduced, and their thickness in the treated area. Research shows that fat cells respond to extremely low temperatures faster in comparison to surrounding tissues and therefore the treatment directly targets the chosen area. This innovative technology allows people to target previously difficult-to-manage areas without having to undergo surgery and benefit from permanent results all the same.
If you are ready to book a consultation, book a consultation at EverYoungMed.com by using the "Book an Appointment" form or call in at the Downtown Vancouver, Burnaby, or Coquitlam locations. Professional staff will use their expertise to provide support for all patients to reach their aesthetic goals in relation to CoolSculpting. In your consultation, you will determine your personal goals and go through an individual assessment to customize your CoolSculpting journey.