Acne & Cystic Acne Treatments
Reduce breakouts and manage your mild, moderate or severe acne for a clear, healthy, even toned complexion.
Acne is a common skin condition characterized by blackheads, whiteheads, pimples, deep nodules and painful cysts. While acne is often associated with adolescents and teenagers, it affects people of all ages—with both men and women suffering adult-acne breakouts. Acne most often appears on the face, neck, chest and back and may be mild, moderate or severe.
Many factors contribute to acne, including hormone production, hormonal imbalances and a genetic predisposition. Acne occurs when the sebaceous glands overproduce oil and mix with dead skin cells to clog the pores. Bacteria (P. Acnes) thrives in this environment; resulting in inflamed skin with active pustules and pimples. Your skin may be tender and sore with marked dehydration and flakiness.
At EverYoung, our specialized dermal physicians diligently provide scientifically proven therapies to address acne, blocked pores and cystic acne. While conventional treatments can take months or even years to take effect, our acne treatment strategies are designed to provide our clients with smooth, glowing skin within a matter of weeks. By utilizing these medical procedures, long-term dermatological damage, such as permanent scarring, may be avoided.
Following a detailed skin examination, our medical doctors will create a treatment plan tailored to your individual needs—for optimal skin-clearing results. We offer multiple in-office treatments as well as medical grade skincare to support and maintain your results.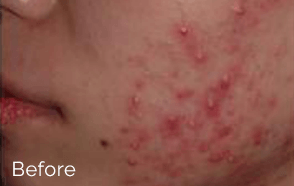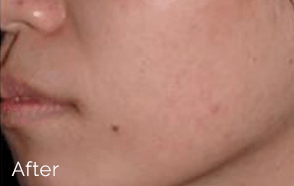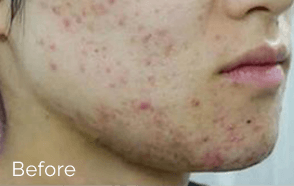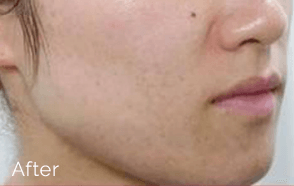 Acne Treatments at a Glance
Benefits of Treating Acne
The quantity of treatments required is based on your personal medical evaluation. On average about six treatments are required every 1-2 weeks to produce the best possible results. A maintenance strategy will be provided to ensure your skin remains clear.
Our techniques are able to significantly reduce over 80% of painful acneic aggravations within the span of about 1-3 months. The ongoing cell turnover that is promoted through this therapeutic approach will reveal a smooth, clear complexion, effectively ceasing the need for any abrasive or topical ointments sold over-the-counter.