Are you starting to see the signs of aging, and you don't want to look tired and old? You've heard about non-surgical facelifts, but you're not sure if they're right for you?
As we age, our skin undergoes multiple changes, which can often be seen in our faces. Lines and wrinkles form, skin loses volume and starts to sag, and we can often start to look tired or worn out. 
Think surgical procedures are the only way to get that youthful glow? Think again! There's a range of non-invasive options available, like skin resurfacing and non-surgical facelift treatments. This procedure is often less invasive than traditional surgeries and can provide significant benefits, especially when compared with an all-out "surgical facelift."
Here, we'll go over all the information you need to know about non-surgical facelifts so that you can make a knowledgeable and unbiased decision on whether or not it's the right choice for you. Keep reading for more information!
Understanding Non-surgical Facelift
A non-surgical facelift is a procedure that uses non surgical means including injectable fillers, skin treatments or threadlifts to restore a youthful look. Injectables like Botox, Dysport, and Xeomin can be used to smooth out wrinkles and lines on the face. In contrast, fillers like Juvederm, Restylane, and Sculptra Filler can be used to add volume to the cheeks, temples, and nasolabial folds.
Non-surgical facelifts are a popular alternative to surgery for people who want a better aesthetic of their face but are not interested in or are not candidates for surgery. Non-surgical facelifts are also a good option for people who cannot afford surgery, do not have time for recovery, or seek the most minimally invasive method available.
How It Works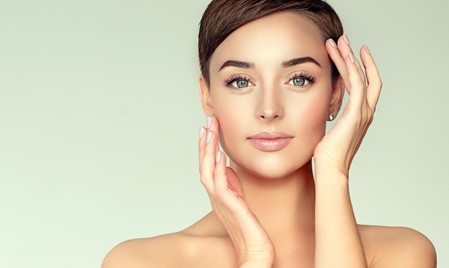 A non-surgical facelift with injectables is a facial rejuvenation treatment that is performed without surgery. It uses hyaluronic acid that is naturally present in our body, and when it enters the skin, this gel can increase elasticity. It also helps to keep your face fresh by providing support for facial structures with injective botulinum toxin or Dermal Fillers that produce great results when used together!
The treatment is relatively simple and only takes around 30 minutes, numbing agents are administered to the skin beforehand. However, you may feel a mild tingling sensation. You can resume your regularly scheduled routine immediately afterward aside from laying down, excessive sweating/working out or saunas.
The results of a non-surgical facelift with injectables are instant, patients may experience some swelling or bruising but this will generally dissipate in less than a week. 
Who Can Benefit From a Non-surgical Facelift
Anyone can benefit from a non-surgical facelift, though the procedure is most commonly performed on people concerned about the signs of aging. 
Many people can benefit from a non-surgical facelift. Those with mild to moderate wrinkles, folds, or sagging skin may see the best results. Additionally, those looking for a subtle lift that will not dramatically change their appearance may be good candidates for this type of lift.
Non-surgical Facelift – a Collection of Treatments
There are a multitude of treatments available. While each treatment has its benefits and drawbacks, many people find that a combination of treatments provides the best results. These treatments can include:
Dermal Fillers
There are a number of treatments to choose from, including dermal fillers, which can help achieve a more youthful appearance. Dermal fillers are used to treat and fill fine lines and wrinkles and add volume to the cheeks or lips. By using this treatment, the signs of aging can be reduced or even reversed.
The most frequently used type of dermal filler is hyaluronic acid, a natural substance found in the body. The substance attracts and holds water, which plumps up the skin and reduces wrinkles. 
Botox 
You may have heard of Botox before, and you might be wondering what it is. Essentially, the drug works by reducing lines in your skin that appear due to muscle contractions over time; this includes crow's feet around eyes or wrinkles across the forehead as well! 
The result? A more youthful appearance without having any invasive surgery done. It works by relaxing the muscles in the face, which can help to smooth out wrinkles and rejuvenate the skin.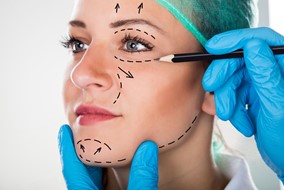 Ultherapy
Ultherapy is a non-invasive procedure that lifts the neck, chin and brow, and improves lines and wrinkles on the upper chest. Through the ultrasound imaging with Ultherapy, energy is delivered precisely to the place where it will benefit you most—for natural-looking results that improve over time.
Ultherapy: tightens facial muscles without junctions of needles or surgeries with powerful microfocused ultrasound to generate a thermal effect under the skin, which helps stimulate collagen growth to create natural-looking results!
Ultherapy facelifts can be used to treat the entire face or specific areas such as the neck, décolletage, and jawline. It provides long-lasting effects that take around 3 months before showing up fully; however, you will need maintenance treatments every year just like anyone else does.
Thermeage
Thermal energy is a world-renowned technology for tightening skin and boosting collagen production. Thermage focuses on tightening the skin using radiofrequency. The method effectively treats wrinkles, lax skin, and sagging skin.
Thermage facelifts are a great way to improve your skin's elasticity and tone! The machine creates waves of energy that help stimulate collagen production, giving you youthful-looking results.
In just 3 – 6 months (depending on how deep the treatments go), patients will start seeing results. Leaving no doubt that this innovative aesthetic technology is working its magic behind closed doors.
Secret Rf 
SecretRF has various benefits, including increased collagen production, better skin tone and texture. The fractional radiofrequency technology used by Secret RF results in new cells being formed, ultimately creating thicker dermal layers as it penetrates deep into the epidermis for an all-around rejuvenation that is non-invasive!
With Secret RF facelifts, you get all these benefits with no pain! The procedure is quick and easy-to-use radiofrequency technology that works in tandem to stimulate collagen production. It's gentle enough for anyone who wants their skin improved̶ meaning more people can enjoy this amazing treatment than ever before!
Thread Lift
The Thread Lift Facelift has been an integral part of aesthetics since its inception many years ago. As we progress through life, there is a constant battle with fat volume loss and skin laxity that leaves us looking aged before our time!
The solution? Silhouette Silk Thread Lifts provide a minimally invasive solution for those who need help with their aging process by adding some much-needed lift while giving natural results unlike anything else out there today.
Thread lift helps to tighten sagging facial skin with synthetic silk threads, giving you an instantly younger appearance. The treatment is done using small needles inserted under your skin's surface and pulling out all of those pesky lines from around the eyes or mouth!
Benefits of a Non-surgical Facelift Over Traditional Surgery
Several benefits come with choosing a non-surgical facelift over traditional surgery. Some of these benefits include:
Minimal pain and discomfort

– Non-surgical facelifts typically involve little or no pain, making them a more comfortable option than traditional surgery.

No scars

– Since there is no cutting involved in a non-surgical facelift, there are no scars left behind after the procedure is finished.

Quick recovery time

– Most people experience a quick recovery time after a non-surgical facelift.

No anesthesia

– You won't need to receive anesthesia to get a non-surgical facelift, which is convenient for those who don't like the idea of losing consciousness and having to be supervised while they are sleeping.
Here are some additional benefits of this incredible treatment:
They're less expensive than surgery.

They can be tailored to meet your specific needs and goals.

They're effective and safe for all skin types.
Risks Associated With a Non-surgical Facelift
Like any other surgery, there is some level of risk involved with a non-surgical facelift.
The most common risks associated with a non-surgical facelift with injectables are bruising and swelling. These reactions usually subside within a couple of days, but they can last for up to two weeks in some cases.
Secondly, the results are not permanent, so you will need to have additional treatments down the line.
Lastly, there is a slight risk of infection with any type of injectable procedure. The aseptic technique minimizes this risk, but it still exists.
How Can You Minimize These Risks?
The following steps can help to minimize the risks associated with non-surgical facelifts:
Make sure that you consult with a

qualified professional

before undergoing the procedure. Remember that non-surgical facelifts are usually safe, but always discuss the risks and benefits of having a procedure with your doctor before going ahead with it.

Follow all of the instructions provided by your doctor carefully.

Avoid overexposure to the sun and other radiation sources in the weeks leading up to and after your treatment.

Be patient – results may not be immediate but will gradually improve over time. 
Non-Surgical Facelift Maintenance
This procedure is a popular facial rejuvenation treatment that many people choose to get. However, it is necessary to maintain the results of your treatment by following some simple tips.
Firstly, it's important to avoid exposing your skin to the sun. UV rays can damage the skin and cause it to age prematurely. Use sunscreen whenever you're outside and avoid sun exposure as much as possible.

Make sure to drink plenty of water. Dehydrated skin can look dry and aged. Drink enough water daily to maintain the skin's elasticity and suppleness.

Try to avoid using harsh chemicals on your skin. Makeup and skincare products that contain harsh chemicals and ingredients can damage and age the skin.

Keeping your skin clean is vital in maintaining the results of your f

acial contouring treatments

. Wash your face daily with a mild cleanser to remove dirt and other impurities. Be careful not to try harsh chemical formulas or alcohol-based products because these can strip the skin's natural oils.

Avoid touching your face too much with dirty hands because this can damage and age the skin.
Ready for Your Non-surgical Facelift?
Non-surgical facelifts are a popular choice for those not interested in surgery or who are not ready for surgery. There are numerous varieties in terms of non-surgical facelifts, and the best one for you will depend on your individual needs and preferences.
Get in touch with a qualified, board-certified doctor if you're interested in a non-surgical facelift. Do your homework. When a talented team performs, a non-surgical facelift can rapidly take years off your appearance, and no one will ever know you had any work done.
Related Article:
What is Ultherapy & What Can It Do for Non-Surgical Facelift | What is Thermage & How it Works for Non-Surgical Facelifts? | Thread Lift for Non-Surgical Facelift | SecretRf Skin Tightening & Non-Surgical Facelift