Aging takes a toll on our appearance, and for many people, traditional facelifts are seen as too invasive or just too risky. 
We all want to look younger, but sometimes we are afraid of surgery. That's where Ultherapy comes in. Ultherapy is a non-surgical facelift that tightens and lifts the skin with ultrasound technology.
Ultherapy is a non-invasive procedure that lifts the neck, chin and brow, and improves lines and wrinkles on the upper chest. Through the ultrasound imaging with Ultherapy, energy is delivered precisely to the place where it will benefit you most—for natural-looking results that improve over time. Moreover, it can provide some of the same benefits as a surgical facelift but without the downtime or risks associated with surgery.
So, what exactly is Ultherapy, and what can it do for you? Keep reading to find out!
Ultherapy: a Non-invasive Skin Tightening & Lifting Treatment
Have you ever wondered how to get tighter skin? Well, now there's a way! This latest development uses ultrasound technology to reach the foundational layers of our own cells. The result is tauter and firmer-looking skins that we can achieve through a painless treatment with no downtime or dangerous side effects.
Ultherapy can be used to treat a variety of issues, including wrinkles, sagging skin, and even mild jowls. Patients often notice an improvement in their appearance after just one treatment, and the results continue to improve over time. Moreover, wrinkles and sagging skin can also be treated. 
How Does Ultherapy Work
 Ultherapy is a non-invasive treatment that uses ultrasound energy to tighten and lift the skin. Treatment with deep heating and cooling technologies helps rejuvenate your skin by gently stimulating collagen formation. 
In turn, this produces natural results, such as lifting or tightening the underlying tissues for a more youthful appearance! The body's regenerative response also makes it possible for you (the patient)to select which areas will be treated based on how thick their skins are—ultimately ensuring they get just what's best suited towards them.
Benefits of Ultherapy 
Ultherapy is an effective treatment for lifting and tightening the skin on the face and neck. Those who wish to rejuvenate their skin without surgery can benefit from therapy, which provides a number of benefits, including:
A reduction in wrinkles and lines

A lifting of the skin on the face and neck

A more youthful appearance

A tighter appearance

Firmer skin

Improved skin tone

A more youthful appearance
The Beauty of Ultherapy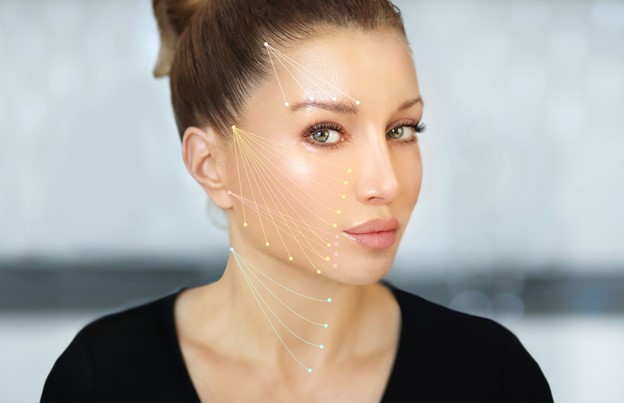 The beauty of Ultherapy is that the results are cumulative and don't reverse themselves any faster than natural aging. It can not only slow the signs of aging but also help you look younger for years to come.
It is a non-surgical treatment providing benefits, such as improved skin elasticity and reduced wrinkles. It is most effective for people with mild to moderate aging signs.
When you undergo collagen treatments, your skin will look more youthful within weeks and months of treatment. To maintain this effect for as long as possible, we recommend repeat visits so that new products can continue countering aging signs like wrinkles or deep lines. While also helping restore elasticity which helps keep everything looking smooth even when it's not perfectly free from all imperfections.
Getting Started With Ultherapy 
So, if you're seeking a solution to achieve younger-looking skin without surgery, Ultherapy may be the perfect treatment for you. Millions of people have used it worldwide and have found it harmless and beneficial. Ready to give it a try? Contact Everyoung Med today to get started with this amazing treatment and find out how Ultherapy will transform the look you've always wanted.
Related Article:
Everything You Need To Know About Non-Surgical Facelifts
SecretRF Skin Tightening & Non-surgical Facelift | What is Thermage & How it Works for Non-Surgical Facelifts? | Thread Lift for Non-Surgical Facelift