A thread lift is a non-surgical, procedure used to lift and tighten sagging skin on the face and neck.
It involves the placement of small, absorbable threads under the skin to lift and support sagging tissue. Unlike a traditional facelift, a thread lift does not require surgery or general anesthesia. This makes it an enticing solution for people who want to avoid the risks and downtime associated with surgery. 
Thread lifts can be used to treat various parts of the face, including the cheeks, jawline, and neck. If you are considering a thread lift, here's what you need to know. Keep reading to learn everything about this in-demand treatment.
Understanding Thread Lift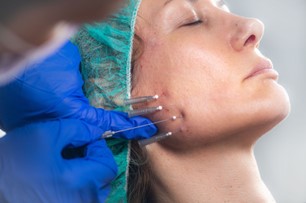 Don't let your face become a testimony to aging! 
Thread lift is an innovative non-surgical procedure that rejuvenates the facial area, adding volume and lifting to sagging skin. Wrinkles will be improved with this safe treatment which can also smooth out fine lines for a more youthful-looking appearance.
It's an ideal solution for those who can't take time off work or need their appearance changed quickly and without interruption of daily life activities such as going out with friends on weekends! This treatment has much less discomfort than a traditional facelift while still giving us all those benefits too!.
How Does Thread Lift Work
Thread lift is a revolutionary new procedure that produces results like no other. The thread-like materials are inserted under the skin to provide support for sagging tissues and boost collagen production. The needles will lift up and enhance what you have by filling out empty spaces with their strong threads, giving back volume where needed while improving wrinkles at the same time!
The best part? You can get this done without having any downtime whatsoever because they're inserted underneath the skin, so no visible scars are left behind.
Who Is a Good Candidate for a Thread Lift
 Thread lift is an ideal alternative for those who want to give their face a youthful appearance without going through the hassle of more invasive procedures like facelifts. This procedure will also work for patients that have lost volume due to aging or weight loss, and it can be used post-pregnancy too!
Benefits of Getting a Thread Lift
A thread lift provides you with a number of benefits, including:
A noticeable reduction in the severity of fine lines and wrinkles 

A tighter, more youthful appearance

Significantly improved facial volume

Increased collagen production

Improved skin elasticity

A more toned look to the neck and jawline
Results Last
The results of a thread lift vary depending on the type of lift, and the number of threads used but typically last for around two years.
Is Thread Lift Painful?
A thread lift is not a painful procedure. However, you may experience some discomfort and bruising following the treatment. This is easily controlled with over-the-counter medication so that most patients can get through their treatment without any problems!
Want to transform Your Appearance with Thread Lift? Contact EverYoung Med today to schedule a consultation with a thread lift specialist and learn more about how a thread lift can help you achieve your desired look.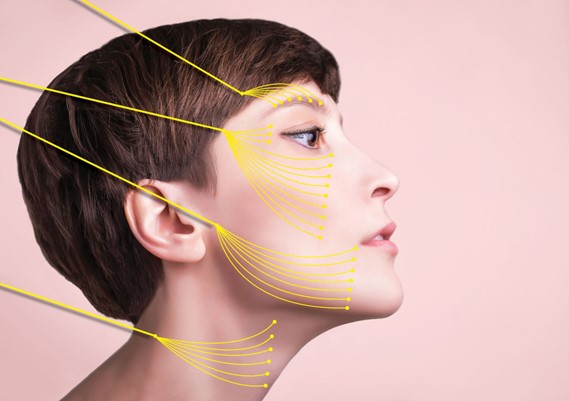 Related Article:
Everything You Need To Know About Non-Surgical Facelifts
What is Ultherapy & What Can It Do for Non-Surgical Facelift | What is Thermage & How it Works for Non-Surgical Facelifts? | SecretRf Skin Tightening & Non-Surgical Facelift