A Guide To The Different
Celebrities From Vancouver
A Guide To The Different Celebrities From Vancouver
Vancouver is one of the most diverse cities in the state of British Columbia. Not only does it have various beautiful wildlife features, but it is also a thriving metropolis that many celebrities are able to call home. In fact, the list is so varied that it ranges from Hollywood actors, like Ryan Reynolds, to well-known activists like Jim Deva. This article will provide information on the various celebrities from Vancouver.
1. Ryan Reynolds
Potentially the most popular of all celebrities from Vancouver is Ryan Reynolds. A Hollywood actor most well-known for his roles in comedies, but in recent years he has been identified as the star of Deadpool and Green Lantern.
Reynolds, born in 1976, was born in Vancouver and studied engineering at Kwantlen Polytechnic University until he dropped out to pursue a career in acting. It's a good thing he did.
While Reynolds had a well-known romantic relationship in the early 21st century with Alanis Morissette, their relationship ended in 2007. Apparently, the song 'Torch' by Morissette was written as a result of her grief over the end of their engagement. Reynolds began dating actress Scarlett Johansson soon after the break-up with Morissette and was married in 2008. This did not last long and two years later they filed for divorce with the divorce being finalized in 2011.
Reynolds is not married to actress Blake Lively whom he met when filming Green Lantern. The couple married in 2012 and he is a father to two daughters.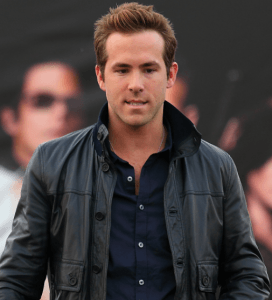 2. Coco Rocha
Mikhaila Rocha, also known as Coco Rocha, is a popular fashion model who was born in Ontario but grew up in Vancouver, British Columbia. She is of Irish and Ukrainian descent and was discovered by a modelling agent as a child during an Irish dance festival. The face of several brands, this model has been hired by Calvin Klein, Chanel, and Versace. She has also advertised limited editions of Karl Lagerfeld in different advertisements during her career.
In addition to modelling, Coco Rocha has contributed to the fashion industry in other ways including running a personal online presence. She has also used her fashion connections to promote activism against eating disorders within the modelling industry. She wrote on her blog about the issue of 'thinness' and if this type of aesthetic in the fashion industry should be called art. In June 2011, she announced a partnership with a prominent fashion retailer to promote a Photoshop-free campaign where models would pose naturally.
Rocha has been acclaimed as one of the few models that will not pose nude or with any nationalist, religious or cult icons. As a Jehovah's Witness, she states that she cannot engage in any of these acts and will not do such because of her faith. In 2010 she married the artist James Conran and is a mother to two daughters.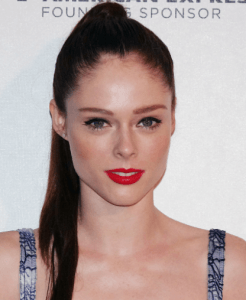 Final Words
As can be seen, there are various celebrities from Vancouver in the acting and fashion industry. This article provides information on the different individuals and how they are operating in the 21st century.
This article was contributed by EverYoungMed, a renowned Skin & Beauty Clinic in Vancouver. Also follow our website to discover more about Vancouver BC