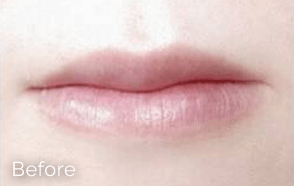 Lip Filler Treatment
Getting a fuller and more sensuous lips may sound easy as it is but everyone's lip is in different size and shape. It is an art to adding right volume that matches your very own style. Our skillful doctors in EverYoung creates the ideal lip shape and fullness for you while respecting your preferences.
Using dermal fillers for lip augmentation, we can add volume to thin lips, define the border of your lips, turn up your mouth corner and even soften 'smoker's lines' around your mouth. The best part of it is that the result is immediate, with zero downtime and minimal to no discomfort. EverYoung believes that timeless beautiful lips are natural-looking and natural-feeling lips.
When will I see the results?
With all dermal fillers, the result is immediate with zero downtime.
How long will the results last?
The result generally lasts between 6 to 12 months. Our treatment provides a long-lasting but not permanent result leaving you the option to refine your lips with changing taste and fashion.
What is a dermal filler for lip enhancement?
Dermal fillers for lip augmentation are sterile gels, natural to our body as it functions in skin elasticity, consisting of non-animal, cross-linked, hyaluronic acid (HA).
Restylane, Juvederm and Revenasse are the safest profile among all the fillers currently in the market. They are the only type of filler that is reversible.
What are the possible cosmetic side effects and aftercare?
You may experience swelling for 24-72 hours, especially with injections in the lip area. It is recommended to ice every 20 minutes until swelling subsides, and to avoid planning social events for 48 hours.
After the treatment(s) some common injection-related reactions might occur, such as mild bruising, swelling, pain, at the injection site. These typically resolve spontaneously within 2 to 10 days.
Who should not use Dermal filler?
Do not use if you are pregnant or breastfeeding.
What are the possible medical side effects of a dermal filler like Juvederm or Restylane?
If you've previously had cold sores around the mouth, the treatment might provoke an outbreak. Be sure you have a supply of the oral tablets Valtrex, Famvir or acyclovir.
Where to Find us
With locations in Burnaby & Port Coquitlam, we proudly serve people throughout greater Vancouver and the lower mainland with all of their lip fillers, skin and beauty needs. Contact us now to book an appointment.